Project 391: Mail Migration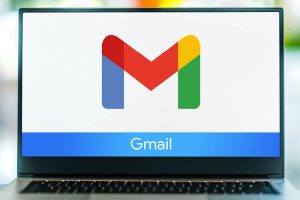 Project 391: Mail Migration
The overall objective is to change all university email to charlotte.edu domain. There are two parts to the project: 1) making sure email flows properly and 2) configuring systems to use @charlotte.edu for identity and access.
Thursday, May 18, 2023 is the date when email was changed to @charlotte.edu for faculty, staff and students. This date was chosen so that our incoming class would have the best experience.
may 2023
Phase 1: Email Migration COMPLETE
late summer 2023
Phase 2: Google Group Rename COMPLETE
Provide all Google group accounts with an @charlotte.edu email address.
Fall 2023 – May 2023
Phase 3: Google Account Rename
Users will manually update external systems that leverage "continue with google" to login to systems such as Smartsheet, Doodle, LucidChart, Calendly, Slack, Asana etc.
New faculty and new students will be assigned a @charlotte.edu email address by default.
OneIT will provide a way for users to Switch their Google account from @uncc.edu to @charlotte.edu. Once this change is made, all Google services (Calendar, Drive, Chat, Meet) will show charlotte.edu.

Option #1 Self service (opt-in Spring '24)

Users will be able to rename their account at a day and time of their choosing after they have manually updated non-university systems.

Option #2 OneIT will automatically rename accounts (May '24, exact date TBD)

Users will lose access to non-university systems that have not been updated to charlotte.edu
December 2023
Phase 4: Update Alumni Email Domain
Existing accounts will be given an @alumni.charlotte.edu email address
New accounts will be created with only an @alumni.charlotte.edu
summer 2024 & Future
Phase 5: Update Email Addresses in University Systems
Update email addresses in all university systems from @uncc.edu to charlotte.edu
Estimated to be 1-2 years starting Summer '24
may 2023
Phase 1: Email Migration COMPLETE
Phase 1: Email Migration COMPLETE
may 2023
may 2023