Project 291: Google Storage Limits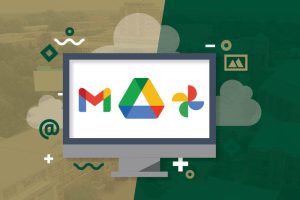 Project 291: Google Storage Limits
In 2021, Google announced that unlimited storage would no longer be offered to educational institutions. Historically, because there were no limits, accounts were disabled, but data was not cleaned up. With these new limits in place, UNC Charlotte must adopt different practices for the management of Google accounts and data.
In November 2024, Google will start enforcing the new storage limits. As the University approaches that deadline, a number of actions have been taken and are under consideration; this list will be updated as plans evolve:
---
December 2021
Licenses purchased from Google to cover our current storage levels.
Fall 2022
Disabled Accounts
Zero quota applied and PEND_DELETE added to disabled accounts in order to help identify files owned by disabled accounts.
See this FAQ for what to do with files owned by disabled accounts.
Spring 2024
January 30, 2024: Deletion of disabled student accounts & data (+2 years from being active)

Note: Faculty/Staff accounts will not be deleted
Fall 2024 & Future
Google begins enforcement of campus storage limit
Regular deletion of disabled student accounts (TBD annual action)